True Meditation
with Teja Anand
October 24, 2023
True Meditation with Teja Anand
Date: October 24, 2023
Time: 5:30pm – 7:00pm
Suggested Donation: $20.00
True meditation has only one objective: to realize you are not your mind. To break the deeply-learned identification with our mental activity and narrative, thinking that is "us," and shift our perception to our true identity. We are the awareness that illuminates our mind, not the mind's contents.
Session will focus on breathing, leaning into the breath, and letting awareness saturate our breathing and body prior to getting caught in the mental activity. We are training our awareness to contact actual reality directly — breath, body-sensations, the pressure of our seats against the floor, the moment — not what we think about reality (as we normally do)
The methods Teja uses as a guide for shifting back to direct awareness include aspects of Zazen, Dzogchen, mantra repetition, vipassana, and open-awareness meditation. He is fully accomplished in all of these practices, and leans towards one or another technique depending on the participants — are they beginners or more advanced, are they only looking for some simple calming/destressing, or interested in deeper shifts in awareness, or something else altogether.
Simple guided meditations begin with a brief 10 minute explanatory talk, then 40–60 minutes of guided focus on breathing or body-scan, followed by some time afterwards to share about our experiences, and ask questions about anything that arose in your meditation. In Teja's guided mediations, there is always at least a partial shift in awareness, and often a radical glimpse to identifying as awareness, not the mental narrative. In other words… lots of blissful endings! Topa's exquisite grounds also lend themselves wonderfully to walking meditation (kinhin) and we invite you to join us in this practice after our seated sessions. 
Facilitator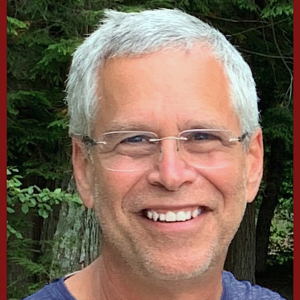 Teja Anand
Teja Anand has been practicing and guiding meditation and non-dual awakening for 50 years, and has a worldwide following. He has demonstrated a knack for distilling the essence of the great sages and teachings from all eras and facilitating a powerful shift and transmission for those he counsels. He is the author of the acclaimed meditation book, Watching Your Life: Meditation simplified & demystified and his new book The Folly of Enlightenment is forthcoming. "Sitting with Teja in meditation is an indescribable and immediately transformative experience. He shares a great love for all his friends on the path" — Latha…
Learn more about Teja Anand