LGBTQ+ Community Connection
with Ani Samaha and O' Kawai Kin
September 30, 2023
LGBTQ+ Community Connection
with Ani Samaha and O'Kawai Kin
Date: September 30, 2023
Time: 3:00 pm – 5:00 pm
Online registrations are closed, but you can still register on-site. Please make sure to arrive a few minutes earlier to complete registration.
Welcome to LGBTQ+ Community Connection, a space filled with joy, laughter, and profound connections. Here, we invite you to go beyond surface-level interactions and truly engage with fellow members of the LGBTQ+ community in a warm and welcoming environment — and soak in the awe-inspiring nature that surrounds Topa Institute.
At our gatherings, we will be embracing the transformative practice of Council, a sacred art of deep listening and heartfelt sharing. Together, let's create a space where our community thrives and our connections grow stronger.
No prior experience is required — all we ask is the willingness to show up with an open heart.
Facilitators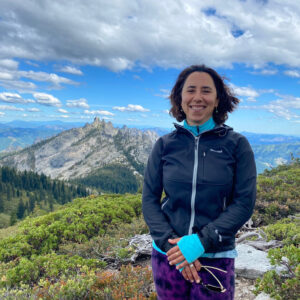 Ani Samaha
Anita (Ani) Samaha has been working with diverse populations for over 20 years, creating connections through nature, council, and team building activities. She co-founded the Santa Barbara Lesbian Meetup group, now with close to 1000 members. She holds a Masters in Chinese Medicine, where her love for helping people and providing healing work began. She helped create a semester abroad program for 16-19 year olds in New Zealand, where living in community fostered a deep sense of belonging and support for the youth. Ani's had the joy of working with various organizations/institutions including Wilderness Outdoor Leadership Foundation, Santa Barbara Boys…
Learn more about Ani Samaha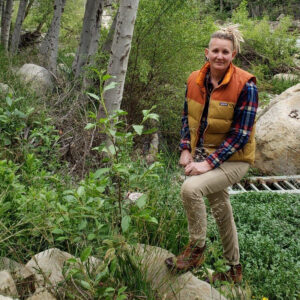 O' Kawai Kin
O'Kawai Kin (they/she) identifies as a non-binary or "two-spirit" person and is a member of the LGBTQ+ community.  O'Kawai is an educator, Council facilitator, and artist. They studied sociology at San Jose State University, where they also played on the women's basketball team. Following graduation, O'Kawai worked for five years as a behavioral therapist for children with autism. In 2009, they began working with Celebrate Life, an outdoor education organization in which the Council practice is instrumental. It was through these experiences that led to O'Kawai's desire to become a Council facilitator, trainer, and ceremonialist. O'Kawai has worked at the Ojai Foundation…
Learn more about O' Kawai Kin