Open Floor Conscious Dance Class
with Chakra Earthsong
October 12, 2023
Open Floor Conscious Dance Class
With Chakra Earthsong
Date: Thursday, October 12, 2023
Time: 10:00 am – 11:30 am, doors will close at 10:15 am.
Price: $20-$100 sliding scale, all donations for Open Floor Practice classes offered by Chakra Earthsong go directly to Topa Institute
Come move your body and be gently guided in a 90-minute conscious Open Floor dance practice with teacher in training, Chakra Earthsong.
Open Floor is a form of conscious dance, a practice that cultivates bodily awareness and mindfulness through movement. 
In class we explore through Open Floor's movement cycle: opening attention, enter, explore and settle. We open by warming up, awakening our bodies and awareness by noticing anything true for ourselves in the moment — embracing feelings or longings, be it for solitude, connection, belonging or spirit. We then enter by establishing an embodied anchor, a specific body part we utilize to support us in focusing our attention and awareness physically with curiosity, intention, and willingness to investigate. We explore to deepen, expand, and play with our movement, with guided and self-directed movement explorations. New possibilities can grow, old patterns can shift. Settling is our final phase, it may be a release of what has been built up in the exploration phase, or an active change of breath or contact with another mover, naming the experience we just had while dancing. It may be a slowing down, sitting, and stilling. Settling is a form of digestion, integration, and re-organization that helps re-map the nervous system, allowing new embodied and relational pathways to be encoded.
Note:
Please bring your own water bottle with a secure lid (filtered water available for refills). Wear comfortable clothes that you can move in. No outdoor shoes or socks on the Council House dance floor please. Plan to dance barefoot, or with indoor only dance shoes.
Age Limit: Adult class ages 18 and up.
If you'd like to spend time on the ridge and explore Topa Institute's lovely grounds, plan on arriving early and/or staying after class. Class takes place at the Council House, doors open at 9:45 am, class begins at 10 am. Sunscreen, hat, should you want to spend time on the land. Bring a journal and pen just in case.
Facilitator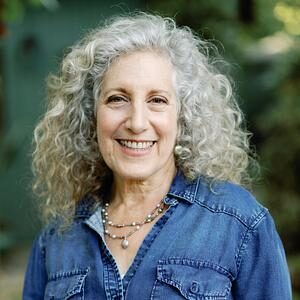 Chakra Earthsong
Chakra Earthsong's love affair with conscious dance began as a young adult. She has studied and trained with a wide array of gifted teachers and experts in the field of embodied and somatic movement, and transformational growth and healing.  Over the course of four decades Chakra has embraced embodied movement as a path to coming home to self. In her final year of a depth teacher training with Open Floor International, Chakra is offering her practice classes at Topa Institute to learn through teaching, to create a conscious community of movers and to support and contribute to the Topa Institute's…
Learn more about Chakra Earthsong