Council 2 Training: Deepening the Practice | BIPOC & LGBTQ+
with Irasha Talifero and Ani Samaha
October 6 - 8, 2023
PRICE:

Early Bird (by September 8th, 2023): $400.00 with 2 nights of campsite included. 
Regular fee: $425.00 (+ $30/night per campsite – optional)
*Limited scholarships available. See below for more info.
DESCRIPTION
Council Training 2 is a powerful opportunity to deepen one's practice and explore the complexities of facilitating council circles. This training is geared toward folks who have been facilitating council and have had direct experience with challenging situations, conflicts, and confronting the more hidden or unconscious forces that may drive group dynamics. Facilitators may also be starting to look at some personal obstacles that have shown up in their development as a practitioner.
This workshop delves into the specific forms of council suited for a variety of situations and explores the joys and challenges of bringing council into different parts of our lives. It offers a chance to develop more skills with "reading the field" and "witnessing". One of the primary intentions of Council Training 2 is to support facilitators who are starting to encounter the sometimes powerful energies released in council and to encourage them to move out of their comfort zones, learning how to navigate and best serve the circle, while maintaining the container. Facilitators may also be starting to look at some personal obstacles that have shown up in their development as a practitioner.
At Topa Institute, we offer a welcoming and inclusive space, and our mission is specifically to serve historically marginalized groups, including BIPOC participants and LGBTQ+ identifying individuals. We respect and welcome diversity, recognize above all our shared humanity, and emphasize that council allows us to drop labels, expectations and biases.  We want to be clear that this is not Diversity, Equity, and Inclusion (DEI) training or conflict resolution training.  Our hope is that by specifically bringing the council practice more to marginalized communities and gathering together we can create a space that is not only more inclusive but also allows historical targets of oppression and exclusion to share their stories and recognize the commonalities of oppression.
We recommend the prerequisite of Council Training I, along with practice facilitating and sitting in councils. The experience gained in circle will support your evolution as a facilitator, in addition to giving you the material needed for our time together in this training.
In this 2-day training you will:
Further develop facilitation and communication skills

Deepen connections to community

Apply Council to support Social Justice

Broaden understanding and practice of "reading the field", noting what is unspoken and intuiting the shared energy and needs of the circle

Explore tools for mindfulness, self-inquiry, and self-regulation

Investigate ways to navigate moments of heightened emotion, both for participants and as a facilitator

Deepen our understanding and skills for "witnessing" and  "mirroring" 

Explore "turning into the skid"
Itinerary
Friday October 6th, 2023 6:30pm – 8:30pm
Saturday, October 7th, 2023 – 8:30am – 4:30pm
Sunday, October 8th, 2023 – 8:30am – 4:30pm
Please plan to arrive 30 minutes prior to the start time to allow for a prompt beginning.
Accommodations (campsite only)
Participants may camp for up to two evenings (Friday and Saturday) on the land at the cost of $30 per night (per campsite, each campsite allows one tent with max of 2 people). Participants must provide all their own gear. Topa Institute has drinking water, flush toilets, hot showers, and level campsites available. 
Please arrive by 5pm on Friday to set up your site. Gates will close at 9:30 pm Friday and Saturday night. 
For those who wish to make other arrangements, there are numerous hotels in Ojai that are within 10–15 minutes from Topa Institute by car.
Food
There will be light refreshments and snacks with the course (tea, simple snacks, etc.). Participants are expected to bring a bag lunch for Saturday and Sunday, and provide their own food for all other meals.
Note: There is no kitchen available for use. The town of Ojai is 15 minutes away for dining and/or shopping. 
Please bring a closed hot beverage container and closed water bottle for use in our Council House. 
**Pricing
Topa Institute is committed to making the work accessible. As one part of this, we are offering a limited amount of needs-based financial aid. We would like to support all those who are interested and particularly those who have traditionally faced barriers in accessing such courses, those from marginalized and excluded backgrounds and identities — including queer people, trans and gender nonconforming people, people of color, and people with diverse immigrant backgrounds and statuses. 
Please only apply if in need, we have limited funds to support financial aid applicants. 
If you wish to apply for a scholarship, please complete this form by September the 8th, 2023. We will respond to all requests by September the 15th, 2023.
Transportation
Participants are responsible for getting to and from the course. You can find driving directions using this Google Maps link. Parking is available onsite.
Fragrance-Free event
Please refrain from using any products containing artificial fragrances (perfume, cologne, hair products, deodorant, etc.). This allows people with chemical sensitivities to have equitable access to the event. If you have questions or need support, please write to contact@topainstitute.org
*COVID-19 Protocol & Safety Plan
We require you to take a COVID-19 test 24 hours before you arrive Friday evening. 
Cancellations due to COVID-19
We recognize that planning is difficult for many during a pandemic. We ask that all participants read and sign the Topa Institute COVID-19 policy. If anyone tests positive for, exhibits any of the signs and symptoms of, or has had significant exposure to COVID-19 within 7 days of the course, you will be asked to NOT attend the course, and will be given a full refund of your money. If there are other comparable circumstances where a refund is needed, please reach out, and we will work to accommodate the need as best we can. The practices for safety continue to change, and we will adjust accordingly, but below are some of our standard practices at this time.
Common Signs and Symptoms of COVID-19
Please be sure to familiarize yourself with the following common signs and symptoms of COVID-19:
Fever or chills

Cough

Shortness of breath or difficulty breathing

Fatigue

Muscle or body aches

Headache

New loss of taste or smell

Sore throat

Congestion or runny nose

Nausea or vomiting

Diarrhea
Look for emergency warning signs for COVID-19. If someone is showing any of these signs, seek emergency medical care immediately:
Trouble breathing

Persistent pain or pressure in the chest

New confusion

Inability to wake or stay awake

Bluish lips or face
If you are experiencing any of the above signs and symptoms within 14 days of the course, please reach out to contact@topainstitute.org immediately.
COVID-19 Safety Plan
People may choose to mask at any time.

If you've been exposed, wear a mask for 10 days.

Individual water bottles are required, and there are spigots with filtered water for refills.

Frequent hand washing and hand-sanitizing are encouraged, and soap and hand sanitizer will be provided. Individuals are encouraged to bring a personal hand sanitizer dispenser if desired.

Topa Institute reserves the right to enforce the COVID Safety Plan with registered participants onsite, or refuse the right to participation for anyone unwilling to comply with the measures deemed necessary by Topa Institute, in accordance with CDC guidelines and Ventura County protocol and approved worksite plan.
Facilitators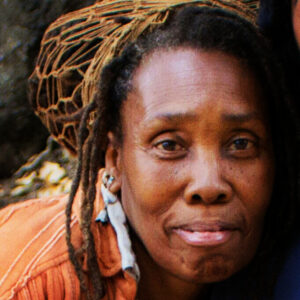 Irasha Talifero
Irasha Talifero has lived in the Ojai Valley since 1976 and has cultivated a wealth of local connections. She moved to Ojai to have and raise her son, Snowshadow Talifero, who is now a local hero — a fireman who protected the ridge that Topa Institute now calls home during the Thomas Fire. The same year Irasha arrived in Ojai was the first time she went up to the ridge above what is now the Besant Hill School, then the home of Human Dimensions Institute West. She soon began volunteering and gardening on the site, planting some of what remains there…
Learn more about Irasha Talifero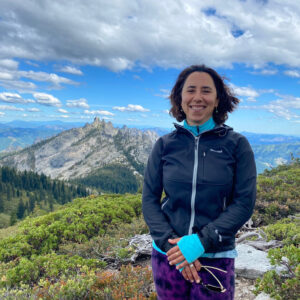 Ani Samaha
Anita (Ani) Samaha has been working with diverse populations for over 20 years, creating connections through nature, council, and team building activities. She co-founded the Santa Barbara Lesbian Meetup group, now with close to 1000 members. She holds a Masters in Chinese Medicine, where her love for helping people and providing healing work began. She helped create a semester abroad program for 16-19 year olds in New Zealand, where living in community fostered a deep sense of belonging and support for the youth. Ani's had the joy of working with various organizations/institutions including Wilderness Outdoor Leadership Foundation, Santa Barbara Boys…
Learn more about Ani Samaha