Topa Institute Docent Training
with Irasha Talifero
Open Dates
Topa Institute Docent Training
with Irasha Talifero
We are currently gathering an interest list and will reach out to all interested participants when we have a future training date. By signing up you will join our Docent Training interest list.
About the Topa Institute Docent Program
Our docents serve as greeters and ambassadors for Topa Institute. A key part of our Dragon Ridge Land Sanctuary, our docents help educate the public about the Institute, its mission, and vision, as well as the place where the Institute is situated. 
In addition to welcoming visitors, our docents supply general information about the Institute, its history, and the flora and fauna we share the land with. They also furnish specific information about Topa's programs and events and answer visitor questions. Docents give directions, make connections to places and events around our ridge, ignite curiosity, and help to ensure visitors have a positive experience.
The training is divided into 3 sessions:
Session 1: Learn about the Topa Institute's mission, vision, and the land.
Session 2: Learn about the history of the land.
Session 3: Learn about the local fauna and flora.
What to bring:
Notepad
Refillable water bottle
Sun hat
Comfortable shoes
Snack
Facilitator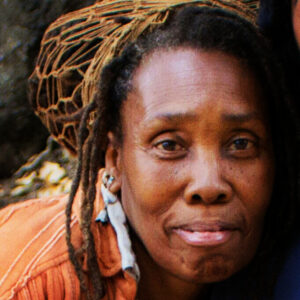 Irasha Talifero
Irasha Talifero has lived in the Ojai Valley since 1976 and has cultivated a wealth of local connections. She moved to Ojai to have and raise her son, Snowshadow Talifero, who is now a local hero — a fireman who protected the ridge that Topa Institute now calls home during the Thomas Fire. The same year Irasha arrived in Ojai was the first time she went up to the ridge above what is now the Besant Hill School, then the home of Human Dimensions Institute West. She soon began volunteering and gardening on the site, planting some of what remains there…
Learn more about Irasha Talifero